Date:
Jun 9, 2018
Time:
From 4:00 pm until 9:00 pm
Location:
See Event Description
Our annual all-church Progressive Dinner morphed into an Alki and Admiral UCC Progressive Dinner last year and we had such a great time with our UCC neighbors that we'd like to do it again!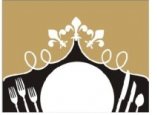 For those of you who have not participated before, it's a lot of fun (and a pretty cheap evening!) getting to know people in a couple of small groups: one small group for appetizers and a different small group for dinner. Then we all meet together at one of the churches for dessert.
For those who attended last year, we're simplifying down to only three stops. Less frantic, more time to visit.
Participants choose whether they would like to host appetizers in their home, host dinner in their home or help co-host dinner in someone else's home, or provide a dessert and then help set up the desserts and clean up at a church. Details to come!

For more information contact:
Return