Join us to discuss next steps and plans for the this year's Sacred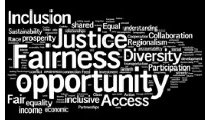 Conversations group.
The larger group conversations will be held the second Wednesday of the month on October 10, November 14, December 12 and January 16. We will continue to draft a curriculum for those in our church community interested in furthering their personal journey to debunk racial myths and implicit bias.
Stay tuned for updates and please send any questions or comments to Bonita Corliss.