This Sunday, August 20, 10:00 am
We welcome Susan Fairo as our Guest Preacher on Sunday. Susan is a member of this church, loves singing in the choir, and recently joined the board.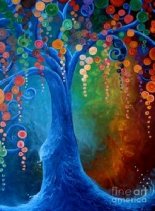 Susan's sermon title is "This or That?" and our scripture reading will be Deuteronomy 30: 11 - 20.
Thirty-five hundred years ago Moses summarized for the people of Israel what a life lived under God's commandments looks like. What did it mean for them, and what does it mean for us today?
Return