Worship this Sunday at 10:00 am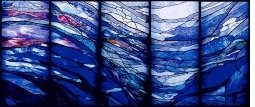 This Sunday, we welcome The Rev. Bill Kirlin-Hackett, who notes that: "The service celebrates the Baptism of our Lord, reflecting the words of Isaiah 43 and Luke 3, which are the Scriptures before us.
It is the season of Epiphany, where God is illuminated and seen afresh, made manifest among us with the promises of new life."
Pastor Bill has directed the Interfaith Task Force on Homelessness (ITFH) since 2004. Fiscally hosted by St. Luke's Lutheran Church, Bellevue, the ITFH works in King County (and beyond) to "create the political will to end homelessness," largely via advocacy, education, capacity-building within faith organizations, and direct service. ITFH's current work revolves around persons living in vehicles, and passing State Legislation clarifying the rights of faith organizations to host the homeless on their property.
Rev. Kirlin-Hackett was ordained in 1985 and served congregations in the Evangelical Lutheran Church in America until 1998. In 2009 he joined the United Church of Christ. He is a Covenant Minister at Wayside United Church of Christ (UCUCC), Federal Way, as the ITFH Director. His wife, Susan, is clergy at Holy Cross Lutheran Church, Lake Stevens. His family includes 1 son, a daughter-in-law, and two grandsons, 6 and 1.75, who live in Auburn.
Return