Register Online - Congress
Online registration is a great way to register quickly and to have the best chance of getting into the classes you want. You also have the added convenience of using a credit card with secure online transaction processing.
We have made some changes to the online registration process that will make it easier for you to register online. There are 3 steps:

Determine which registration category best meets your needs.
Be sure that you have ALL of your delegate names and their first and second choices for classes BEFORE you start. CHECK THE CLOSED CLASSES LIST TO BE SURE YOUR CLASSES ARE STILL AVAILABLE. ALL changes that need to be made to your registration after you submit payment will have to be made with the Congress Registration Office or in the Registration Hall at the Congress meeting.
Have your credit card information ready, and be sure that your credit card has the available balance needed. We are now accepting MasterCard, Visa and Discover.
You will enter your registration and payment information at one time. Your payment information will be entered last and will be a secured online transaction.
You will get two confirmation emails from us: one that verifies your registration information and another that verifies your credit card payment. Please save these emails and take copies with you to the Congress Annual Session. IF YOU DO NOT RECEIVE YOUR CONFIRMATION EMAILS WITHIN 10 MINUTES OF YOUR REGISTRATION, PLEASE CHECK YOUR JUNK MAIL FOLDER.
Your badges and other registration information will be mailed to you after you have successfully completed your registration. If you submit your registration within 2 weeks of the first day of the Congress Annual Session, you may be required to pick up your badges and other information in the Registration Hall - REGISTER EARLY!!!
For questions about the registration process and/or to make changes to your registration, contact the Congress Registration Office:
congressregistration@nationalbaptist.com
Mr. Maurice Lauher, Special Assistant, Registration
PO Box 769
Fort Mill, SC 29716
Phone/Fax: 803.396.0805 (call before sending a fax)
(Note that we will try to get back to you as soon as possible, but due to high work volumes you should allow up to 48 hours for a response.)



For technical questions about online registration, please contact:
Dr. Denise Mayhan at
webmaster@nationalbaptist.com
(allow up to 48 hours for a response)
Resources
---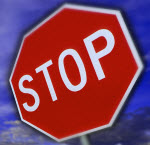 CHECK THE CLOSED CLASSES LIST TO BE SURE YOUR CLASSES ARE STILL AVAILABLE!
For your convenience, review this list carefully.
PLEASE NOTE: If you select classes that are already closed as your first and second choices, you may have to go to the registration hall at the Congress meeting and wait in line to register for a class that is open.
The classes listed in the online registration form are not updated to reflect closed classes.
| | | |
| --- | --- | --- |
| Category | Number of Delegates | $ Price |
| | 100 or more delegates | $1,200.00 |
| | 75-99 delegates | $1,000.00 |
| | 50- 74 delegates | $900.00 |
| | 25-49 delegates | $800.00 |
| | 11-24 delegates | $700.00 |
| | 7-10 delegates | $500.00 |
| | 4-6 delegates | $400.00 |
| | 1-3 delegates | $350.00 |
| | 1 delegate | $175.00 |
| | Up to 3 delegates ($25 ea. additional delegate over 3) | $550.00 |
| State | Up to 5 delegates ($25 ea. additional delegate over 5) | $700.00 |